Carolina Álvarez, Manuel Acevedo, Marta González, Eduardo Cartes & Jan Bannister.
Gayana Botánica 74(2): 296-298, 2017.
http://dx.doi.org/10.4067/S0717-66432017000200296
ABSTRACT. As part of the ecological restoration of the Cerro Cayumanque, affected by a fire in 2012, seeds of native species were collected for plant production in nursery and posterior introduction. Here, albino seedlings of Cryptocarya alba and Persea lingue were detected. This is the first report of detection of a lethal mutation such as albinism within the regeneration of Chilean native species. In C. alba 5% of albinism and 0,1% in P. lingue were detected among seedlings.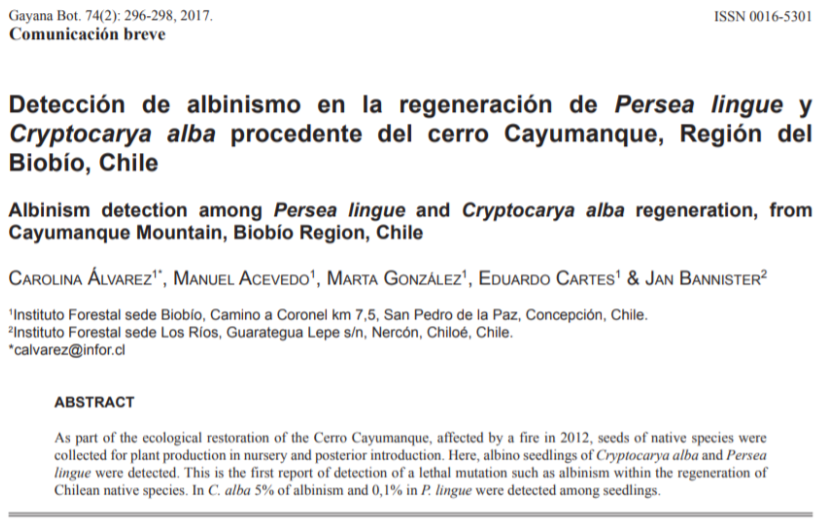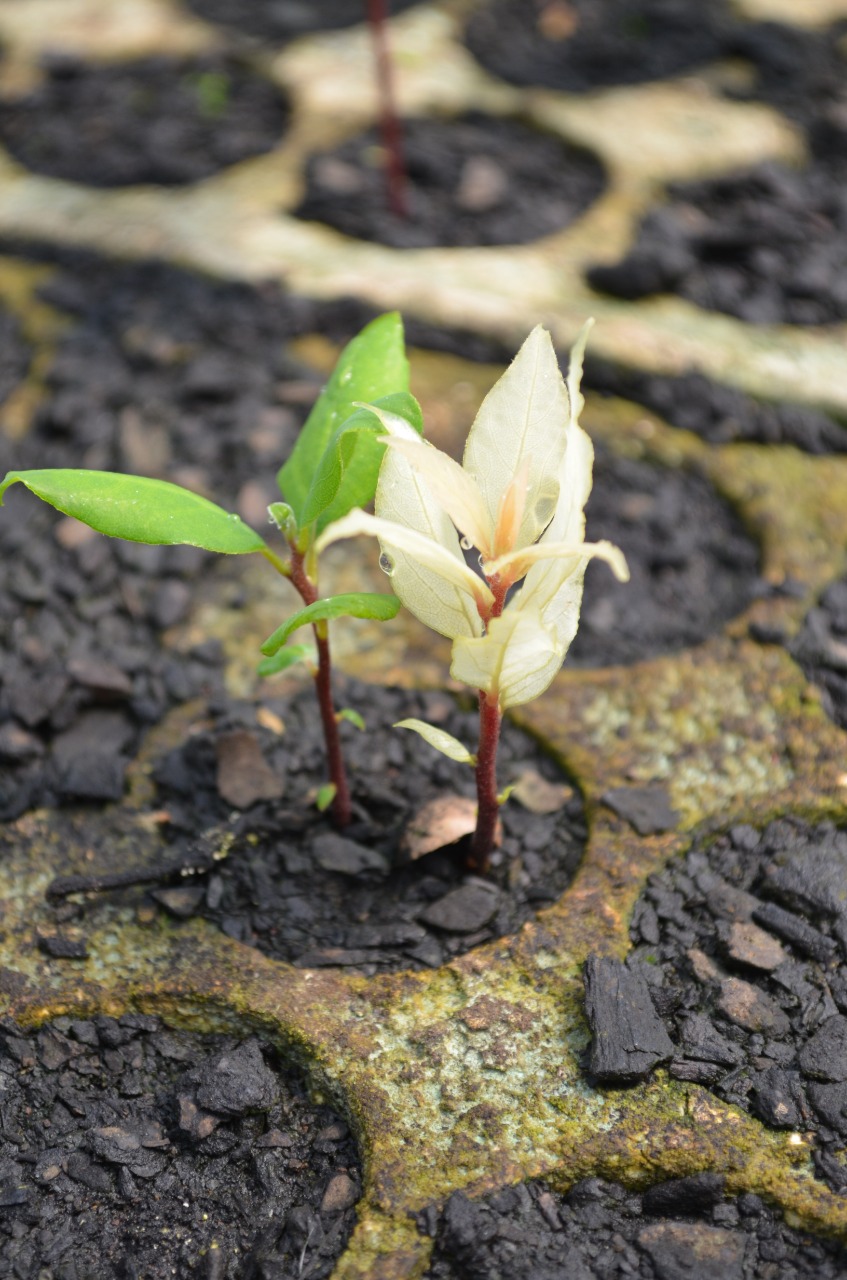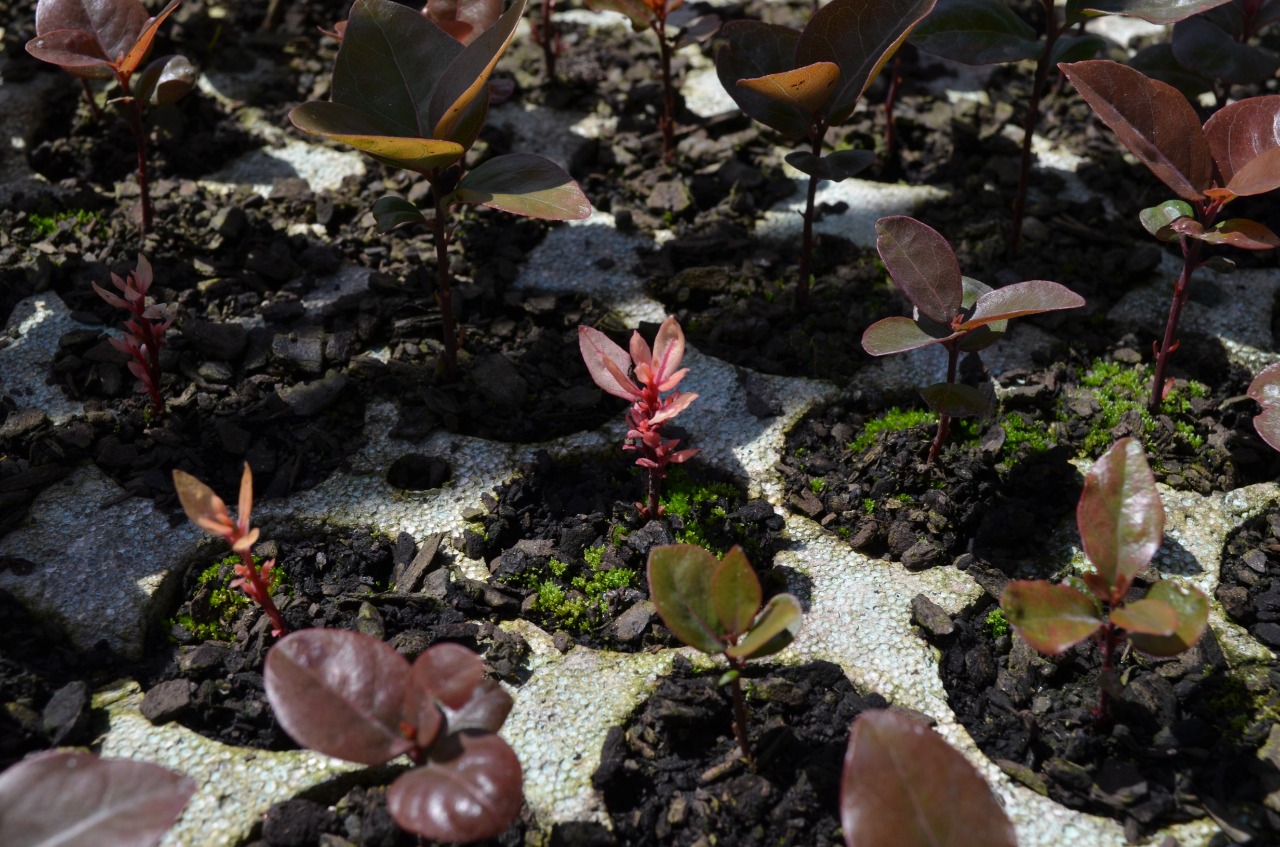 24 de enero de 2019